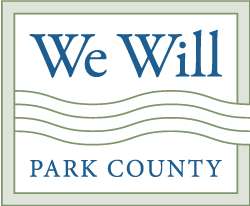 Every day, local non-profits, schools, health care providers, businesses and governments make plans about the future.  But in many instances these decisions are not coordinated with other entities, nor striving towards mutual goals or based on a common set of data.
We Will Park County is a citizen-driven initiative of the Park County Community Foundation that offers a common vision and data set to help coordinate the limited resources of these hard working entities.  Think of this project as a useful tool, or a common language that everyone in Park County can use to better inform, coordinate and develop solutions for Park County's most pressing needs.
1. We will continually strive to improve the well-being of all our residents.
2. We will support development of diverse and viable economic opportunities consistent with the character of our community.
3. We will support good solutions that address affordability for all who choose to live and work here.
4. We will embrace and nurture our sense of community.
5. We will remain one of the most beautiful places to live on earth.