The Community Foundation fiscal sponsorship program provides infrastructure, guidance, counsel and training to help people and organizations make powerful change possible in Park County. When the goal of a potential project falls within the mission of the Foundation's charter, the Foundation can provide the benefit of its tax-deducible-gift status to organizations seeking such financial support.
---
Current Fiscal Sponsorships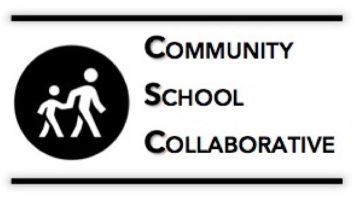 Community School Collaborative
The mission of the Community School Collaborative is to enrich students' educational experience and social and emotional development by engaging the talents, skills, and knowledge of community members and organizations. CSC is led by Co-Directors Dr. Brutger, Barbara Moore Prager, PhD and Dr. Scalia. Emily Post provides contracted executive director services. CSC is committed to a three-year pilot of the program to develop and expand opportunities to students in Park County. 
To fulfill the mission, workshop and activity proposals will be solicited by CSC from SGMS faculty, local businesses, nonprofit organizations and members of the community. CSC, with the assistance of its' advisory board, will organize these proposals into workshops. Each workshop will be composed of a variety of activities designed to meet the goals of CSC.
www.facebook.com/csclivingstonmt/
____________________________________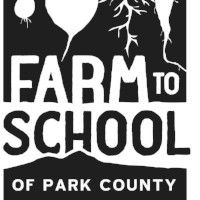 Farm to School of Park County
The vision of Farm to School of Park County is healthy, local and sustainable food on the plates and in the minds of all Park County schoolchildren. 
The goals of Farm to School are to create positive school food environments, improve children's health, nutrition and academic performance and stimulate local and regional economies through increased purchasing of local foods.
Through partnering with local programs, organizations and individuals, Farm to School creates widespread benefits in schools and the community at large.
www.facebook.com/pg/F2SLivingstonMT
____________________________________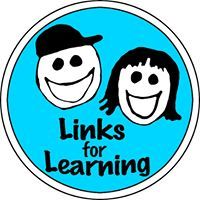 Friends of LINKS for Learning
LINKS For Learning is an after-school and summer program for elementary school children.   Funded through fees, grants, fundraising and donations,  LINKS offers a high quality after school program with reasonable fees. LINKS provides homework and academic support, a healthy snack, outdoor play and a variety of engaging  enrichment activities.
LINKS staff are qualified and experienced working with children both in and beyond the school day. By being a fiscal sponsorship of the Community Foundation, LINKS is able to accept tax-deductible donations. 
http://www.livingston.k12.mt.us/links.html
____________________________________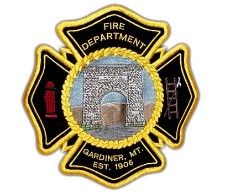 Gateway Hose Company 
Gardiner's all volunteer fire and ambulance service. The Departments dedicated members volunteer their services 24/7 for the benefit of the community and its visitors. Providing quality emergency services such as structure and wildland fire protection, vehicle extrication and free-service ambulance transports to Livingston.
The Gateway Hose Company is currently fundraising to purchase a new ambulance that will allow them to better serve all residents in the greater Gardiner area as well as all tourists vacationing there. 
____________________________________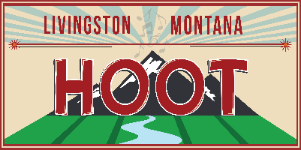 Livingston Hoot
The Livingston Hoot is a one day, free-to-attend family friendly outdoor concert.  Held downtown in historic Livingston, Montana, the Hoot draws several thousand people to listen to Grammy winning musicians performing on a large stage with professional sound and lights, eat food from local restaurants and food vendors, and visit with their neighbors on a summer evening in early August.
____________________________________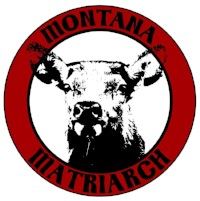 Montana Matriarch
Montana Matriarch is a women's giving circle based in Livingston, Montana. Members gather and give monthly, and use their voices to determine how their resources and energy will be used to strengthen the communities of Park County.
Montana Matriarch, in partnership with the Park County Community Foundation, uses the funds donated by its membership to award community grants. For the inaugural 2019 community grant program, $8000 in funds were distributed to seven local nonprofit organizations. These awards were determined through a rigorous process to evaluate fourteen proposals requesting more than $46,000 in support.
By becoming a member you will be part of a network of women who are committed to improving the community through philanthropy. 
____________________________________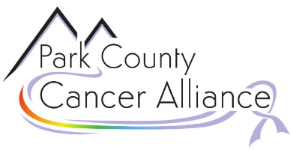 Park County Cancer Alliance
The Park County Cancer Alliance provides support to all those affected by cancer in Park County and Meagher County.
---
Becoming a Fiscal Sponsorship
What We Sponsor
We provide fiscal sponsorship to projects that demonstrate genuine charitable intent, able and committed leadership, potential for significant community impact and strong prospects for growth and financial sustainability.
What We Don't Sponsor
Unless they are integral to a larger direct-service program, we do not sponsor religious events, commercial or profit-making ventures, one-time-only events, or film or video projects. We do not sponsor activities that require the acquisition of property or projects that require medical or legal practice.
Review Process
Applications for fiscal sponsorship are rigorously reviewed by Park County Community Foundation staff, board members and community advisors. We invite the leaders of projects that are strong candidates for fiscal sponsorship to meet with us, present their project and answer questions. Final determination of sponsorship is made by the full board of the Park County Community Foundation.
Application Guidelines
Please contact the Community Foundation for specific information necessary to propose a project for sponsorship by Park County Community Foundation. Submitting an application and budget helps us to determine if the proposed project is aligned with our mission and if there is a clear fundraising strategy. Park County Community Foundation requires a start-up budget that outlines the key costs and sources of revenues anticipated in the first 12 months.
Questions can be directed to Gavin Clark, Park County Community Foundation executive director at: gavin.clark@pccf-montana.org, or by calling (406) 224-3920 or visiting our office at 202 E. Callender Street Livingston, MT 59047.