Executive Director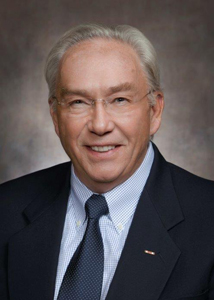 Peter D. Fox, Shields Valley
Peter joined the Park County Community Foundation in December 2014 after a varied career in journalism, higher education, state government, and trade association and nonprofit management. He earned credentials as a Certified Association Executive from the American Society of Association Executives and completed the Institute for Organizational Management conducted by the U.S. Chamber of Commerce. He holds bachelor's and master's degrees in journalism from the University of Wisconsin-Madison where he continues to serve on the advisory board of the Center for Journalism Ethics. After 25 years in daily newspaper journalism in Wisconsin and Montana (including The Billings Gazette), he joined the 26-campus University of Wisconsin System as director of public information, and later served as secretary of the Wisconsin Department of Employment Relations, the state government human-resource agency. Before returning to Montana in 2010 with his wife Nikki, a retired special education teacher, Fox served as executive director of the Wisconsin Newspaper Association. Over the years, he has been associated with significant development activities for charitable and educational entities. He is a retired U.S. Army colonel. 
Email Peter: Peter.Fox@PCCF-Montana.org
---
Program Director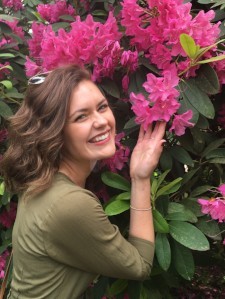 Carly Burson, Livingston
In June 2017 the Community Foundation welcomed Carly Burson as the Foundation's first program director. Carly moved to Livingston from Madison, Wisconsin, but originally hails from Duluth, Minnesota. She holds a Bachelor of Science in community & nonprofit leadership and global health from the University of Wisconsin-Madison. Carly worked with several organizations managing projects, events and operations, before landing at the American Red Cross – Badger-Hawkeye Chapter. At the American Red Cross, she led the successful implementation of a national volunteer blood transportation program initiative and managed over 150 volunteers across Michigan, Wisconsin and Iowa. Carly works closely with community and nonprofit leaders to develop knowledge of key community issues and opportunities that face Park County. She also manages and administers the annual Community Grants Program as well as the Foundation scholarships. In her free time, Carly loves to explore Montana by hiking, camping and playing in the snow. Carly loves her role at the Community Foundation and is grateful to call Park County home. 
Contact Carly: Carly.Burson@PCCF-Montana.org 
---
Office and Finance Coordinator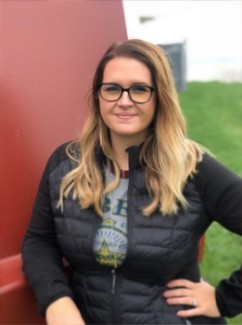 Jessica Lilley, Livingston
Jessica Lilley is a native to Montana, growing up in our beautiful community. She attended school in Paradise Valley before moving to Livingston. Jessica spent 6 years in the finance and lending industry before coming to the Community Foundation. She also has experience in internet marketing, social media, and website design. Jessica is married and has three children, two boys and a girl. They enjoy many of the outdoor activities Montana has to offer – including skiing, hiking, camping, and exploring. She hopes to give back to the community her children are growing up in by working with the staff and directors of the Park County Community Foundation and supporting their mission and goals.
Contact Jessica: Office@PCCF-Montana.org