Executive Director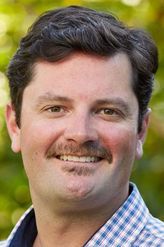 Gavin Clark
Gavin has dedicated his entire professional career working in non-profit fundraising and development, senior-level strategic planning, and organizational leadership. Prior to joining the Park County Community Foundation, Gavin was the Philanthropy Manager for American Prairie Reserve. His primary role was to build and maintain meaningful relationships with supporters, resulting in increased philanthropic support, enthusiasm, and awareness. Before moving to Park County, Gavin served as Deputy Finance Director for Colorado Governor John Hickenlooper's victorious re-election campaign. Gavin was a founding member of Donor Development Strategies, a national fundraising firm focused on raising money for PBS and NPR stations. Gavin currently serves as the Vice-Chair of Livingston's Parks and Trails Committee. Gavin, his wife Amy, and their two sons are honored to call Livingston home. Originally from Santa Fe, NM, Gavin holds a BA in Environmental Policy and Ethics from the University of Portland.
Contact Gavin: Gavin.Clark@PCCF-Montana.org 
---
Program Director
Barb Oldershaw
Barb is a seasoned project management professional with a passion for facilitating authentic community engagement. She is inspired by the willingness and determination with which Park County residents seek to resolve local challenges -- and looks forward to leveraging her strategic planning skills on behalf of the Park County Community Foundation. 
Barb moved to Montana from coastal California, where her non-profit experience spanned urban issues in the San Francisco Bay Area and rural concerns in Sonoma County.  She'd love to tell you more about her work in adult education, inter-faith coalitions, sustainable agriculture, energy efficient wineries, and B Corp certification! Barb holds a BA in Community Development from the University of California-Berkeley and an MA in Architecture & Urban Planning from the University of California-Los Angeles. She is a proud graduate of MSU-Park County Extension's Leadership 49 program and in 2019 was elected to the Board of Directors for the Montana Renewable Energy Association (MREA). Barb raised up her daughter in her own hometown of Berkeley, California, and in the process learned a lot about multi-generational connections and sustaining long-term relationships.
Contact Barb: Barb.Oldershaw@pccf-montana.org
---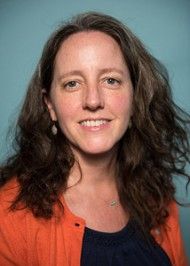 Director of Finance and Administration
Annie Beaver
Annie's professional and educational backgrounds reflect an interest in strengthening communities. She earned an MBA from the University of Denver with emphasis in marketing and socially responsible business. Her early career centered around nonprofit development work for Common Cause in Washington, D.C., the March of Dimes in Minneapolis, and Carroll College in Helena, MT.  Her husband, Neil Sexton, is a financial advisor at D.A. Davidson in Livingston.
Contact Annie: Annie.Beaver@pccf-montana.org
---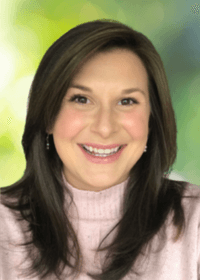 Operations Manager
Amanda Hester
Amanda is native to upstate New York but has lived in Alaska, Florida, Nevada, Tennessee, and of course, beautiful Park County, Montana. She pursued her love for the outdoors through higher education and holds a B.S. in Environmental Science & Planning. She has a strong operations background having held management positions in both the federal government and the financial industry, and previously served in the role of Office and Finance Coordinator with PCCF. Her recent experience includes a focus on nonprofit project management and operations consulting. She is honored to be returning to PCCF as Operations Manager, giving her the ability to continue to serve a community she cares for deeply.
Contact Amanda: operations@pccf-montana.org