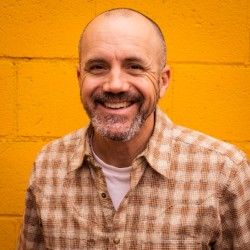 Jeff Welch, Shields Valley - Board Chair
Jeff's skills in marketing and entrepreneurship got their Montana beginnings in 1997 when he founded Bozeman-based MercuryCSC, one of the leading creative agencies in the Northern Rockies. His triple-bottom-line approach to doing business, widely awarded creative work and emphasis on employee culture landed MercuryCSC in Outside Magazine's "Best Places to Work" five consecutive years. A graduate of the University of Missouri School of Journalism, Jeff and his family moved to Park County in 2010 where they have a small farm in the lower Shields Valley.
---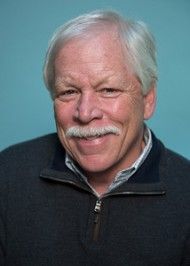 Bruce C. McKnight, Paradise Valley - Board Vice-Chair 
Bruce and Claire McKnight moved to Park County in 2004. Bruce worked for the Hancock Natural Resource Group (HNRG) for 17 years before retiring in 2014 as managing director and chief operations officer. He continued to serve on the HNRG board through to December 2018. He received his BS in Forest Engineering and an MBA from the University of Maine, along with an AAS in Architecture from Vermont Technical College. 
---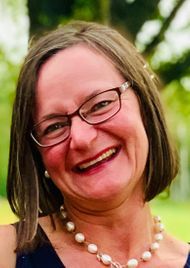 Victoria Schilling, Shields Valley - Board Secretary
Victoria moved to Park County in 2009, when she married Livingston native Stuart Schilling. Victoria grew up in Sydney, Australia, in a family actively engaged in philanthropy and their community, and holds a Bachelor of Economics from the University of Sydney. After working locally and traveling internationally, Victoria moved to London to work in finance and project management, with Bankers Trust and Deutsche Bank. She subsequently moved to New York with financial media company Bloomberg LP, where she held senior positions over a ten-year period in the media, legal and corporate communications areas of the firm. Victoria and Stuart live in the lower Shields Valley with their two children, Emily and Benjamin. Victoria has strong ties to a broad cross section of the Park County community, and is committed to supporting positive development in her adopted hometown. She has served as a trustee for the Livingston Depot Foundation since 2011.
---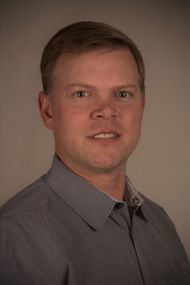 Matt Strong, Paradise Valley - Board Treasurer
Matt Strong is a 4th generation Park County native who resides in the Paradise Valley with his wife Mary and sons Ben & Justin. Given his strong social and cultural ties to Park County, Matt wants to support and contribute to the aspects that make Park County so special. Matt holds a bachelor's degree in Agricultural Business from Montana State University. He currently serves as Director of Sales for Frontline Ag Solutions, LLC, a John Deere dealership with ten locations throughout Montana, a role that utilizes his background in economics and 25 years of business development experience. Matt's passion for the outdoors, agriculture, and a lifestyle emphasizing a "sense of community" all contribute to his positive influence in the region.
---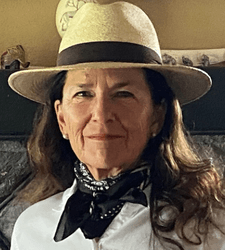 Julie Anderson, Tom Miner Basin
Julie and her husband Hannibal live on their family ranch in Tom Miner Basin where they have raised their five, now adult, children. Julie has spent years in agriculture. She has served a health care provider in Livingston with Livingston Heathcare for 40 years, while also serving remote villages of Alaska in the Norton Sound region. Julie remains committed to fostering a healthy community and believes Park County residents and their families deserve the opportunity and support needed to live in a heathy thriving environment; this can be accomplished by understanding our community, building relationships, and responding to those challenges in responsible collective ways.
---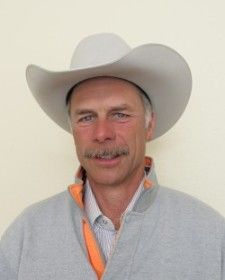 Sky Anderson, Shields Valley
Long-time Shields Valley rancher Sky Anderson lends his extensive knowledge of Park County history and land use issues -- as well as his lively sense of humor -- to the Park County Community Foundation board of directors. He has a long record of public service including service on the Shields Valley School Board for 15 years, the Bank of the Rockies board for 20 years. He's also served on the boards of the Montana Farm Bureau Federation the Montana Farm Bureau Foundation. He ranches with his brother, Shiell, who was a founding member of the Foundation in 2006. Park County is developing faster than some other rural counties in the state and because of this, Sky says he sees a real need for the Community Foundation's work. Community Foundation programs and grants can contribute to making living in our county viable for everyone and encourage positive development, he adds.
---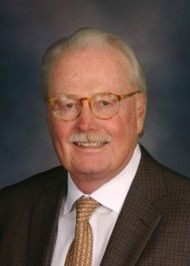 Michael P. Atkinson, Shields Valley
Mike brings advocacy skills to the Community Foundation Board of Directors. He currently serves as president of the Tulsa, Okla., law firm, of Atkinson, Haskins, Nellis, Brittingham, Gladd & Fiasco. During his career, he has served as state chair for the American College of Trial Lawyers and as President of the Oklahoma Chapter of the American Board of Trial Advocates. He currently serves on the Board of Directors for the International Academy of Trial Lawyers. Mike and his wife Melissa have two children, both of whom live in Brooklyn, New York. Mike and Melissa have admired the work of so many of their friends in Park County over the past 16 years and are committed to giving back to their adopted community.
---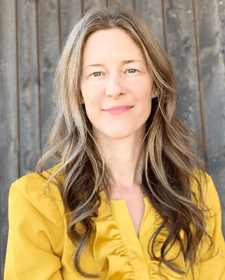 Lara Birkes, Paradise Valley
Lara is a sustainability and policy professional with over fifteen years' experience managing partnerships, initiatives and policy engagement with companies, international organizations, governments, and NGOs. She holds a B.S. degree in International Business & Management from the University of Montana, a M.A. degree in International Trade Policy from the Middlebury Institute of International Studies in Monterey, California and served as a Fulbright Scholar in Morocco. She started her career working on Capitol Hill with the U.S. Senate Finance Committee for Montana Senator Max Baucus.
Lara is an outdoor enthusiast, avid skier and mountaineer and lives in the Paradise Valley - a few miles from where her great grandparents homesteaded on the Yellowstone River.
---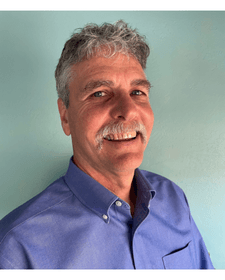 Tim Cayen, Paradise Valley
After 33 years in the timberland and agriculture investment industry, Tim decided to retire and find an opportunity to help others and give back to the community. He served as the Sr. Managing Director of Institutional Business for the Hancock Natural Resource Group which managed timberland and farmland worldwide. Tim was responsible for business development and client portfolio management. He earned a Forestry degree from Michigan State University and a graduate degree in Forest Management and Economics from Virginia Polytechnic Institute and State University. Tim and his wife Joan settled in Paradise Valley where you can find them on the river, in the mountains, or finishing their quest to visit all 47 state parks in Montana!   
---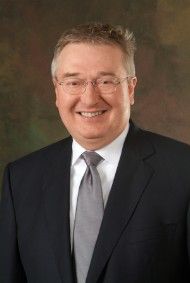 Ken Cochrane, Paradise Valley
Ken Cochrane brings extensive legal and nonprofit experience to the Community Foundation board. The avid fly fisherman was looking for a place to settle for retirement when he bought property in Mill Creek in 2008. Ken has practiced family law in California for 48 years, many of them at McCormick Barstow LLP. He holds a bachelor's degree from the University of California, Davis and graduated from the Hastings College of Law at the University of California. Ken lives with his partner Jane, who hails from a cattle ranching family. His son Collin lives in California while his daughter Carrie lives in Colorado.
---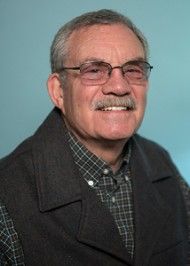 Donald B. Gimbel, Paradise Valley
Don grew up in a family where both his parents were active in philanthropy and taught their children the importance of sharing. Early in his business career he became involved with the Jaycees, which began his volunteer community involvement that actively continued over the ensuing 50 years while he and his family moved from Tennessee to Connecticut to Montana. Don has volunteered with Kiwanis, Adult Day Care, Kids in Crisis and CASA (Court Appointed Special Advocates), National CASA, Vision Livingston, and the Blue Slipper Theater. Don's goal has been to help make his community a better place for all its citizens. Giving in both time and finance is, he advocates, what being a good citizen is all about. He is a graduate of the Foreign Service School at Georgetown University in Washington, D.C., where he majored in foreign trade with emphasis on economics and history. After 48 years of marriage, Don's wife Ellen passed away in 2014. He has two grown daughters and four grandchildren.
---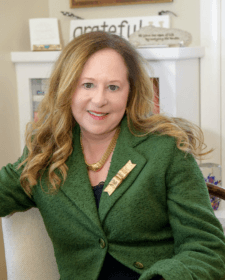 Dr. Barbara Green, Paradise Valley
Dr. Green is a practicing clinical and community psychologist with many years of medical non-profit board experience and mental health leadership roles. She is a former owner of a local business and has deep roots in Paradise Valley. Barbara has a steadfast respect for the positive effects that non-profits have on the larger community. She has witnessed firsthand their life-changing impacts on families, individuals and institutions. She is an ardent believer that through connection and collaboration, challenging issues can be addressed and moderated.
---
Catherine Lane, Livingston
Born and raised in Park County, Catherine is a small business owner. She owns and operates Catherine Lane Interiors and helps her husband run Zac's Montana Kitchen. Catherine brings decades of experience living and working in Park County to the PCCF Board. Her insight and leadership provide invaluable perspective with the ongoing needs in a shifting cultural and economic climate.
---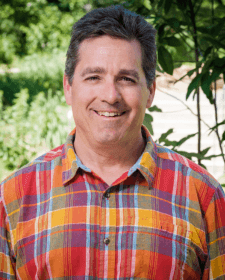 Tim Stevens, Livingston
A 30-year resident of Livingston, Tim joined the PCCF board in 2023 with more than two decades of experience in the conservation field in the Northern Rockies. Tim currently serves as the Montana Fund Advisor for The Kendeda Fund where he helps Montana-based non-profits work with communities to come together to identify workable solutions to recreation, resource management and wildlife issues. Tim came to The Kendeda Fund from his role as the Northern Rockies Regional Director for the National Parks Conservation Association (NPCA) and prior to that, he was NPCA's Yellowstone Program Manager from 2004 to 2008. From 1994 to 2004, he was conservation program manager for the Greater Yellowstone Coalition. He graduated from Colorado State University with a BA in Natural Resource Management. Tim and his wife Amy raised three children in Livingston, Montana and they still live there with their two dogs.
---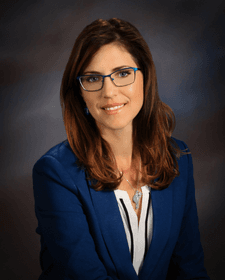 Megan Watts, Shields Valley
Megan Watts is a 4th generation Montanan. Originally from Roundup, Montana, Megan has called  Park County home since high school. Megan lives in the Shields Valley with her husband Jason and their daughter Abigail. Currently, Megan is the Branch President for Opportunity Bank of Montana. For the last 10 years, Megan has been working in home loans and commercial business financing. During her banking tenure, she has seen major changes in Park County. Megan provides valuable insight that helps support Park County's vision for the future. Megan's personal values align strongly with the values and mission of PCCF and believes serving on PCCF's Board is a great way to give back to her community.
---