A program that values and supports well-being and resilience ...
The Park County Community Foundation is excited to pilot a wellness program to support local helping professionals. This program is specifically designed for those engaged in work directly serving the community of Park County on a regular basis.
Examples of helping professionals include:
Direct Service Providers
Nonprofit Staff
Educators
Counselors and Therapists
First Responders
Healthcare Professionals
Childhood Care Providers
Law Enforcement
Volunteers
This newly launched program combines a two-day residential retreat with four half-day learning sessions over five months. We'll be leveraging local health and wellness expertise to share knowledge, tools and practices around holistic self-care. Our goal is for program participants to decrease symptoms of burnout and fatigue while accessing greater inner and outer resources -- all toward the goal of greater impact and effectiveness in your work.
Offered in collaboration with Park County wellness professionals Dr. Karen Stenseth and Kristine Backes.
Click here for more details about the content, date, and location for the Discovering Wellness program!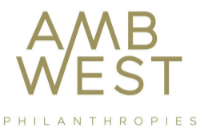 Discovering Wellness is a program of the Park County Community Foundation and generously supported by AMB West Philanthropies. Questions? Please call (406) 224-3920 or send an email to wellness@pccf-montana.org