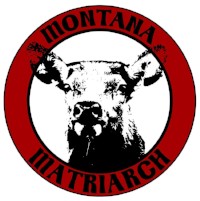 Montana Matriarch 2019 Community Grant Information
Montana Matriarch is now accepting applications for their inaugural Community Grant Program. Over the past year, Montana Matriarch members have generated approximately $10,000 for the community grant fund, which will be allocated to Park County organizations. Grant awards will be based upon need and amounts requested. Grant applications can be found at www.montanamatriarch.com/apply and must be submitted by September 23rd. The Montana Matriarch Grant Committee will screen applications prior to passing on to full membership for voting. Each member gets one vote to determine annual grant recipient(s). Grants will be announced at the end of October and awarded in early November.
ELIGIBILITY:
Organizations with 501(c)3 status, public entities, and fiscally sponsored organizations are welcome to apply. For-profit organizations are not eligible for grant funding. The organization does not have to be located in Park County, however, all grant funds must be used within Park County for the benefit of Park County residents. Priority will be given to projects that can be fully completed with a Montana Matriarch grant. Only applications meeting the Park County Community Foundation grant eligibility requirements will be considered.
The following will not be supported by grants made by Montana Matriarch:
Annual Fundraising Campaigns
Capital Campaigns
Endowments or Debt Reduction
Political Parties, Candidates, or Partisan Activities
Scholarships
Travel Grants
The applicant's proposal must not discriminate based on race, ethnicity, gender, sexual orientation, disability, or religious and must demonstrate cultural sensitivity in the implementation of the project.
APPLY ONLINE AT WWW.MONTANAMATRIARCH.COM/APPLY
For more information, please contact: montanamatriarch@gmail.com or by phone: (406) 439-4436
ABOUT MONTANA MATRIARCH:
The Mission of Montana Matriarch is to manifest women's civic engagement by magnifying local needs and motivating through unity.
We believe that accomplishing this mission requires focusing on the following three concepts:
Awareness: Providing women with the opportunity to increase their knowledge around issues of critical concern to the community, including identifying organizations and entities currently addressing the issue and exploring opportunities for involvement and action in regard to the issue.
Acceptance: Providing women with the opportunity to develop a positive social identity and sense of belonging in the community by facilitating opportunities to gather, network, and socialize.
Action: Providing women with clear avenues to express their values and concerns through action; including volunteerism and philanthropic avenues.
Montana Matriarch is a fiscally sponsored project of the Park County Community Foundation.