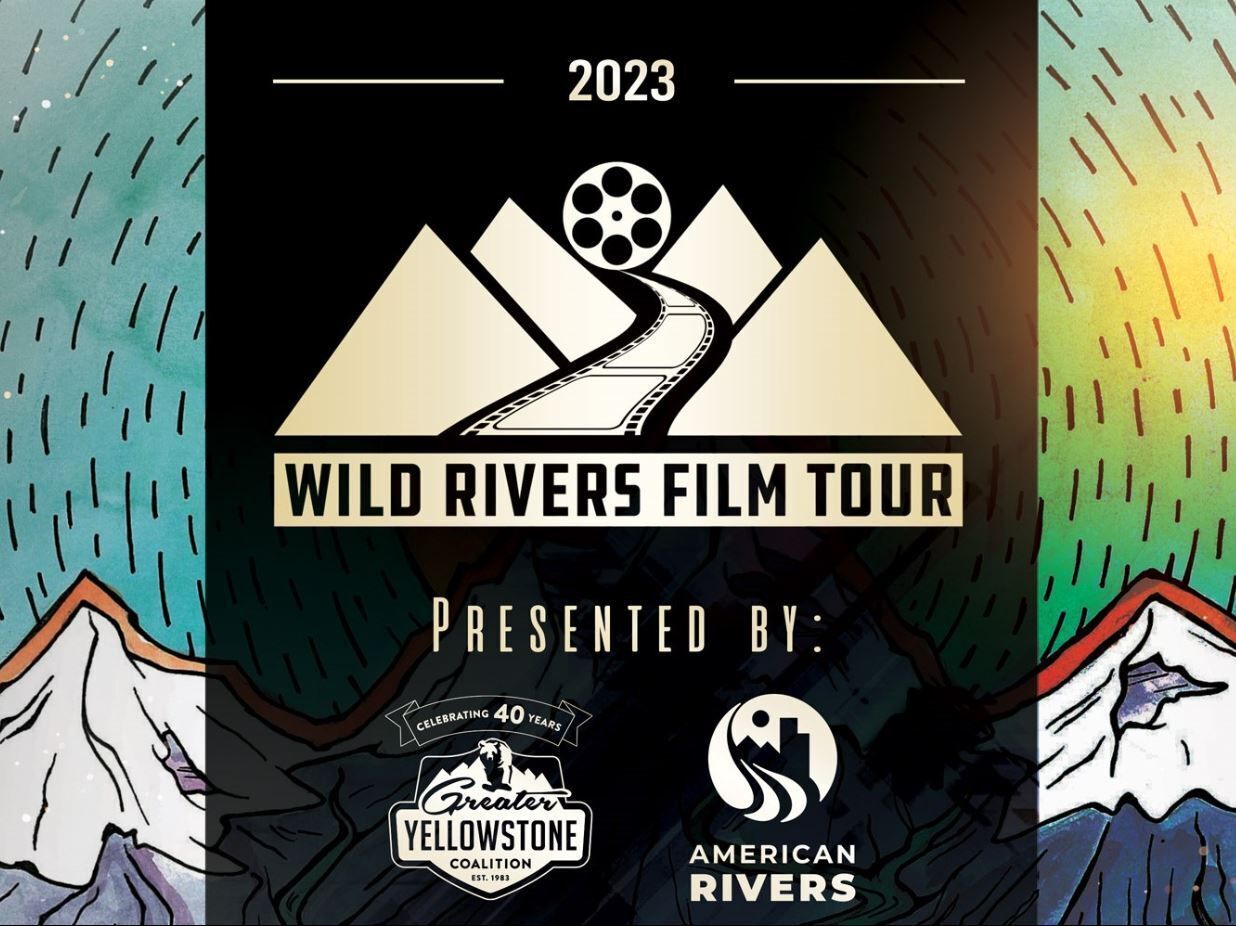 Co-hosted by the Greater Yellowstone Coalition and American Rivers, the Wild Rivers Film Tour is returning for its seventh year in 2023 as a celebration of wild rivers and a call to action for protecting more of the rivers we all cherish. The tour is a showing of documentary films that celebrate the human connection to wild rivers. Juried films focus on river culture, recreation, conservation, Indigenous perspectives, and more. We gather to inspire diverse audiences to engage in river conservation interests, including designating more Wild and Scenic Rivers in Montana. Over the years, the Wild Rivers Film Tour has connected with thousands of folks across the West and this year we're excited to be hosting the tour in four communities directly tied to the Montana Headwaters Legacy Act (MHLA).
2023 Film Lineup:
Dory Land is a colorful biography of the great Idaho dory boat builder, Curt Chang.
Paddle Tribal Waters documents Klamath River Tribal efforts to train for the first Indigenous whitewater descent of the Klamath after dam removal.
Vjosa Forever explores the need to create Europe's first National Park dedicated to protecting the entire length of the wild Vjosa through Albania.
Attack and Release closes the first reel with a heartwarming story about a Montana chef who regained life purpose through his river community following a near-death experience.
Tribal Waters, the feature-length film, closes the night with an in-depth look at social injustice and ecological devastation the Eastern Shoshone and Northern Arapaho Tribes face as a result of management of Diversion Dam on the Big Wind River.
The 2023 Wild Rivers Film Tour is proudly supported by Adventure Whitewater, American Whitewater, Bodhi Farms, Cafe M, Crazy Creek Chairs, Dan Bailey's Outdoor Company, Geyser Whitewater, Neptune's Brewery, Northern Lights, Oboz, Outlaw Partners, Sage Lodge, SIMMS, Sweetwater Fly Shop, Sweetwater Travel Company, Sylvan Peak Mountain Shoppe, Treeline Coffee Roasters, Undammed Distilling, and Yellowstone Valley Lodge.