Smart Talk - Conversations that Work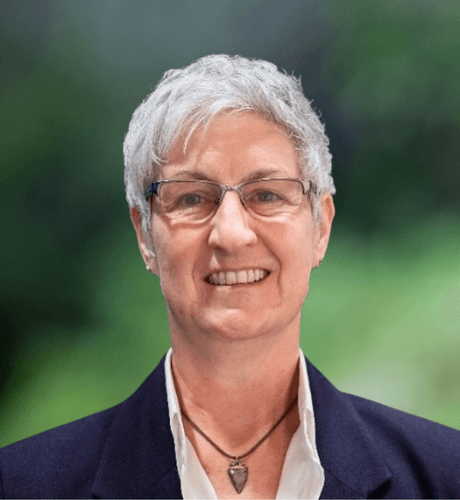 Smart Talk
Conversations that Work
Are you eager to have that conversation with your new hire about appropriate phone etiquette? Dying to talk to your board chair about that unfortunate comment she made at the last public meeting? Can't wait to tell your direct report that they're STILL not quite getting that process you've explained to them...8 times?
The workplace is full of opportunities for challenging and downright uncomfortable conversations. It's normal to be apprehensive about them - after all, most workplace upsets are immediately preceded by a conversation that went sideways. It's estimated that around 86% of employees and executives cite the lack of effective collaboration and communication as the main cause of workplace failures. On the other hand, teams who communicate effectively can increase their productivity by as much as 25%.
Smart Talk provides the skills necessary to have conversations that work - at work - without the drama, anxiety, and miscommunication that often result from our usual interactions.
Using a combination of current neuroscience and time-tested wisdom, Smart Talk delivers a simple, brain-friendly conversational approach that enables participants to communicate with empathy, compassion, and clarity. Each party feels heard, validated, and satisfied that the conversation accomplished its purpose – and nobody's "stuff" gets triggered.
You'll leave this training knowing:
 What causes conflict and why NOT to avoid it;
 Why connection is the key, and how to foster it in even the difficult conversations;
 The three skills that can shift any conversation from conflict to connection;
 Our most valuable tool for creating effective conversations is sitting right between our ears.
About the Presenter:
Keva grew up in Livingston and Paradise valley, back in the olden days - before cell phones. Upon graduation from Park High, Keva headed off to college in the Midwest and lived in various parts of the country until just a few years ago. She has a BS degree in Marketing and Business Administration and over 30 years of experience in business, training and facilitation, and nonprofit consulting. Having loved her childhood in Park County, and ready to come back to the mountains, her family, and a less-hectic pace of life, she returned home to Livingston in March of 2019.
Keva spent most of her adult life working in the Dallas, Texas area – but she asks that we not hold that against her! After pursuing a few different roles in the world of business, she found her happy (work) place in the nonprofit sector. As a marketing consultant and project manager for various nonprofit organizations, Keva focused mainly on education advocacy and LGBTQ equity, facilitating productive conversations that led to collaboration and results. She is an alumnus of Leadership ISD, a nonprofit collaborative focused on creating a more equitable education system for all children, and she served on the Black Tie Dinner Board of Directors, which produces one of the nation's largest annual fundraising events for LGBTQ-supportive nonprofit organizations. Keva also served on the board of trustees at her church, played a lot of softball, and adopted "y'all" as a permanent form of speech, giving in to the undeniable convenience of it.
In 2012 she met Drs. Harville Hendrix and Helen LaKelly Hunt, co-founders of the Safe Conversations communication method, which they referred to as "a new way of talking". They had just arrived in Dallas with the audacious goal of increasing the "Happiness Index" of that city by teaching people how to have conversations that result in empathy and connection. Since then, she's worked with Harville and Helen as a volunteer and consultant, a Safe Conversations workshop facilitator, a Master Trainer teaching others to present the Safe Conversations material, and a project manager. 
As breakthroughs in neuroscience have broadened our understanding of the brain, Keva has added complimentary material to the basic teachings of Safe Conversations. The resulting experiential presentation is "Smart Talk - Conversations that Work", geared toward business professionals and nonprofit leaders who want to have conversations that solve problems instead of confrontations that start them.
Keva believes the foundational principle of Safe Conversations applies both personally and professionally: the quality of our lives depends on the quality of our relationships; the quality of our relationships depends on the quality of our conversations.