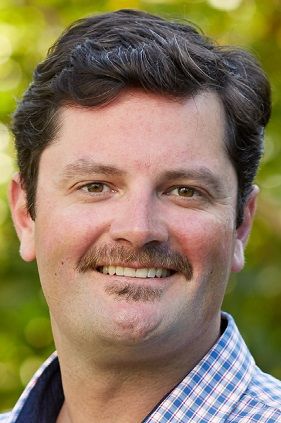 The Park County Community Foundation has unanimously approved Gavin Clark as its next Executive Director.  Beginning January 2, Clark will succeed Peter Fox who recently resigned after nearly four years in the role.  Fox will continue to serve the Foundation through the end of year and on a contract basis in 2019 to ensure a seamless transition to Clark.
A resident of Livingston since 2014, Clark has spent the bulk of his professional career in non-profit development, strategic planning and organizational leadership.  He previously served as philanthropy manager of the American Prairie Reserve and founded Donor Development Strategies, a national fundraising firm focused on raising money for PBS and NPR stations. He earned a bachelor's degree from the University of Portland.
"I'm honored to have been asked to lead this organization and build from its solid footing," said Clark.  "As Park County grows and new challenges arise, I look forward to working with a community so clearly dedicated to improving the lives of all our neighbors."
"We had a lot of great candidates apply for this job, but Gavin really stood out for his ability to connect with people – be they staff, board or donors – and rally them towards a vision," said Bruce McKnight, board chair.  "The next chapter of the Foundation looks very bright under his leadership."
Under Fox's leadership, the Community Foundation has seen significant growth.  Hired in 2014 on a part-time basis, Fox's position grew to full- time as a result of new resources to the Foundation.  A full-time program director and half-time administrator subsequently were added to the team.  The community grant program has grown four-fold to over $130,000 in fiscal year 2018 and the number of other programs implemented under Peter's leadership including fiscal sponsorships, early childhood education, non-profit training network, community housing project and many more are numerous.
"Peter is leaving the organization in a great spot," said McKnight. "There have been a lot of foundational elements put in place during his tenure and we just really appreciate what he's done and how we are set up moving into the future."
"I'm excited about a new generation of talent exemplified by Gavin and our team continuing the leadership of the Community Foundation," Fox said. "It has been a privilege for me to serve this vital county-wide resource and the people of Park County."
For more information contact:
Peter Fox: (406) 224-3920 (Office) or (406) 581-0025 (Mobile)
Gavin Clark: (406) 599-5281
Bruce McKnight, chairman of the board: (406) 224-7834