Park County Community Foundation is excited to introduce...
What is Give a Hoot? 

Give a Hoot is Park County's first ever month-long community giving challenge that will connect community members with causes they care about most. The goal of Give a Hoot is to inspire people to come together, show pride in their community and contribute to support local nonprofit organizations working in Park County.

Funds raised by participating nonprofits during Giving a Hoot will be eligible to receive matching funds from the Park County Community Foundation.
When is it? 

July 10 through August 8, 2019.
Who can participate? 

Organizations that are verified 501(c)(3) charitable nonprofits or fiscally sponsored by a qualified organization that are located in and serving Park County or Mammoth, WY are eligible to participate. 
Why participate? 
Dollars raised during Give a Hoot will be eligible for a match by the Park County Community Foundation!
In preparation of and throughout Give a Hoot, you will be supported with trainings, tools and templates to help you make the most of the community giving challenge. 
100% of dollars raised go directly to the intended nonprofit, with online direct depositing. 
Increase awareness of your organization and the Park County nonprofit sector. 
Celebrate our community! Giving is contagious and Give a Hoot encourages our community to come together to give to the causes we love the most and have fun doing it! 
It's FREE for nonprofits to participate! 
How can I register? 
We are diligently working to get the Give a Hoot website live - we anticipate it's completion to take place in mid-May. At that time we'll reach out letting you know that it's time to register online. Thank you for your patience! 
How can I learn more? 

Please reach out to Barb Oldershaw at barb.oldershaw@pccf-montana.org or by phone at 406-224-3920. 
Give a Hoot is possible due the generosity of...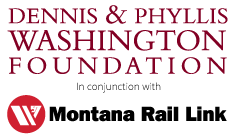 Our hope is that Give a Hoot rallies the community around a shared purpose of keeping Park County a place we love to call home.