Looking Closely Shouldn't be Spooky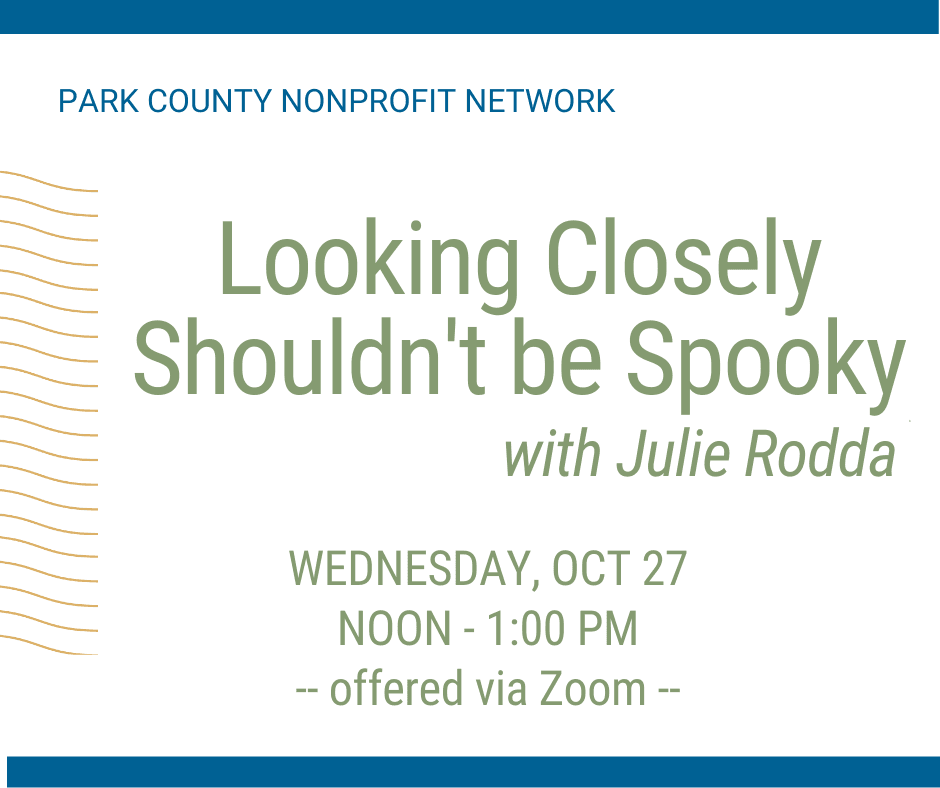 Join us for this special Halloween edition of the Nonprofit Network series!
Hear from Julie Rodda of Rodda Consulting on how to use assessment to take the fear out of leading well.
What you'll take-away from this workshop:
1. Clarity as to why organizations need to engage in a deep dive from time to time.
2. Effective arguments for including an organizational assessment as part of your strategic goal setting process.
3. A greater understanding of how assessment results bring purpose and clarity to leadership decision making—and how this helps your organizations thrive.
ABOUT THE PRESENTER:
With several decades of experience within the nonprofit sector, Julie has worked both hands-on and through leadership coaching with many nonprofits while they have accomplished truly significant goals. Specializing in organizational and resource development, Julie has helped organizations consistently raise more money and achieve greater mission impact … and even have a little fun in the process! Learn more here: https://RoddaConsulting.com
TOPICS WE'LL BE COVERING:
Leadership, Board Decision Making, Group Thinking (and Group Consensus), Priority Setting, Elevating Effectiveness, Consensus Tools, Basic Types of Assessments and Purpose, When Assessments are Absolutely Necessary, Budgeting for Assessment(s), Who Should Lead an Assessment?