Grant Readiness for Successful Funding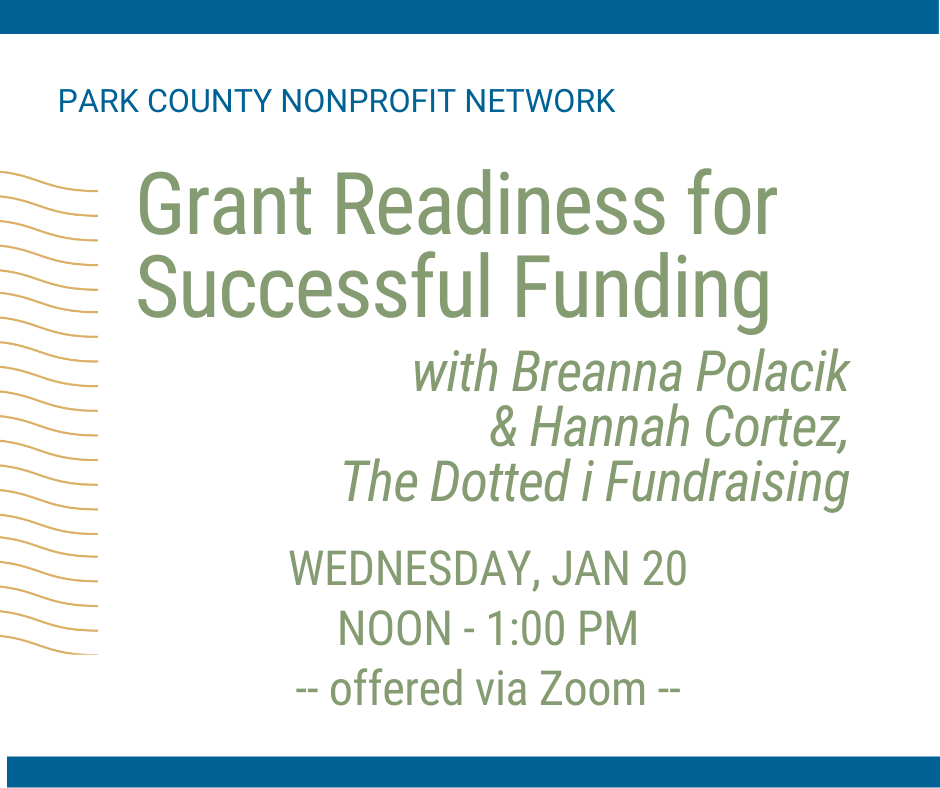 If you're anything like the team at The Dotted i, you see the new year as an opportunity to get organized and strategic for the year ahead. Grant writing is one area that you want to be strategic and prepared for, but how do you know if your organization is ready to start applying for grants? In this session, we will go over the documents you need to have in place prior to submitting your proposals, as well as the key elements of your program that you should be able to answer clearly. When it comes to grant success, being prepared is half the battle! We're here to help you assess your grant readiness so you are lined up for more wins in 2021.
ABOUT THE PRESENTERS:
The Dotted i is a Montana based grant writing firm that helps nonprofits find and secure the grant funding they need to reach their mission and goals. With over fifteen years of combined experience and securing well over $4 million in grant funding, their team is happiest when helping nonprofits succeed.
Breanna Polacik, CEO, is one of only 3 Grant Professionally Certified professionals through the Grant Professional Certification Institute based here in MT. Her strengths lie in crafting a budget that tells a story, tugging at the heartstrings of funders, and finding those hidden grants that are gems. She founded The Dotted i in 2014 after having the opportunity to witness what a difference nonprofits can make in our communities, particularly, the efforts of Michael McCormick from the Livingston Food & Resource Center. Breanna is a graduate of Park High School, and we are excited to welcome her back to Park County for this presentation!
Hannah Cortez, Grant Specialist, has a background in human development, education, and community health which gives her a well-rounded approach to grant seeking for nonprofits and building relationships with funders. She joined The Dotted i team in 2017 and supports nonprofits through thoughtful project development and successful grant writing. Her passion shines when she's educating others which is why you'll often find her presenting at nonprofit conferences or leading one of our MASTERING GRANTS TRAINING PROGRAM. (More details about this program will be shared during the workshop on January 20th.)