Your New "Best Friend Forever" = Your Project Budget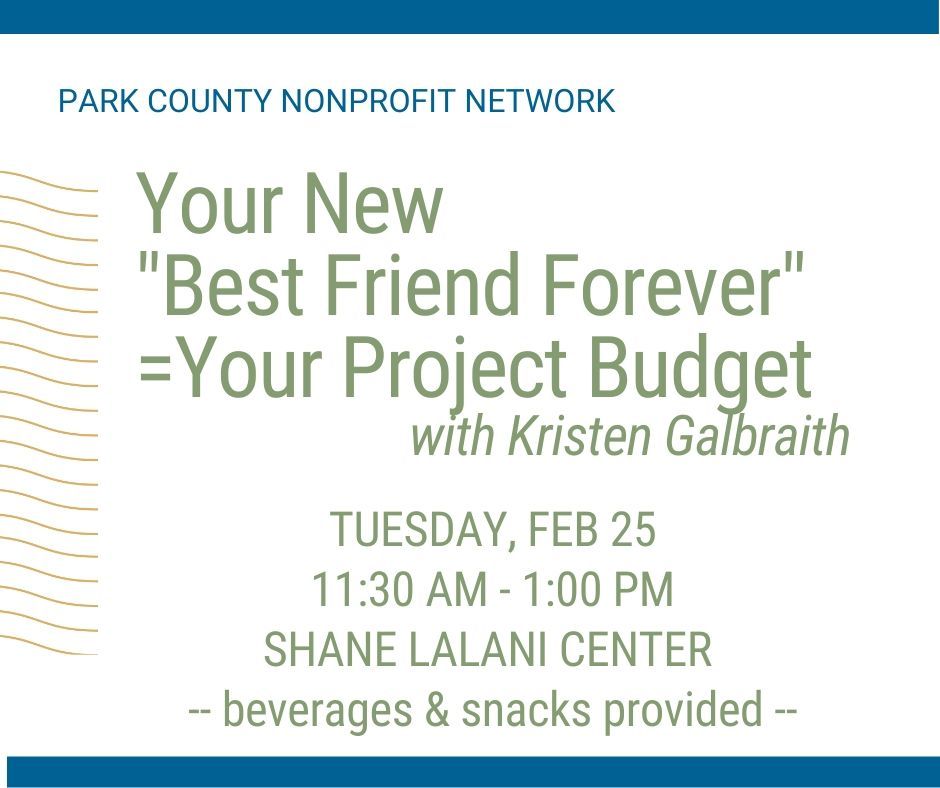 Grant writing and program management are two regular activities for those of us in the nonprofit sector, but let's be honest - how many of us are filled with joy at the prospect of creating or re-visiting our project budgets? Our guess is that many of us start to cringe when asked to engage closely with project budgeting. If that sounds familiar, please join us on February 25th when acclaimed local grant writer Kristen Galbraith will demonstrate step-by-step all the ways in which your project budget can be a valuable companion for project fundraising, tracking benchmarks, and completing those final project reports. So supportive! So consistent! So readily available! Almost as if that project budget was ... your new Best Friend Forever!
ABOUT OUR PRESENTER:
Kristen Galbraith was raised near Glacier National Park in northwest Montana and continued her post-secondary education at Montana State University, obtaining a high honors dual degree in Business Marketing and Accounting. Her diverse career resume includes jobs as a retail salesperson, waitress, wrangler, administrative assistant, project manager, grant writer/administrator and business owner. Since 2009, she has concentrated efforts as a full-time grant writer and special projects administrator, raising more than $24 million for different communities and organizations throughout Montana and Colorado. Kristen is one of three Montanan's who is Grants Professional Certified (GPC) and serves as Board Chair of the Nominating Committee for the Grants Professional Association. She also serves on two local boards as chair of the Livingston Business Improvement District and secretary of Livingston HealthCare. As an avid outdoor enthusiast, she is often trail running, biking or hiking throughout Montana's off-road and mountain areas, most likely accompanied by her two children and canine friends.