Keep the Lights on STEM Open House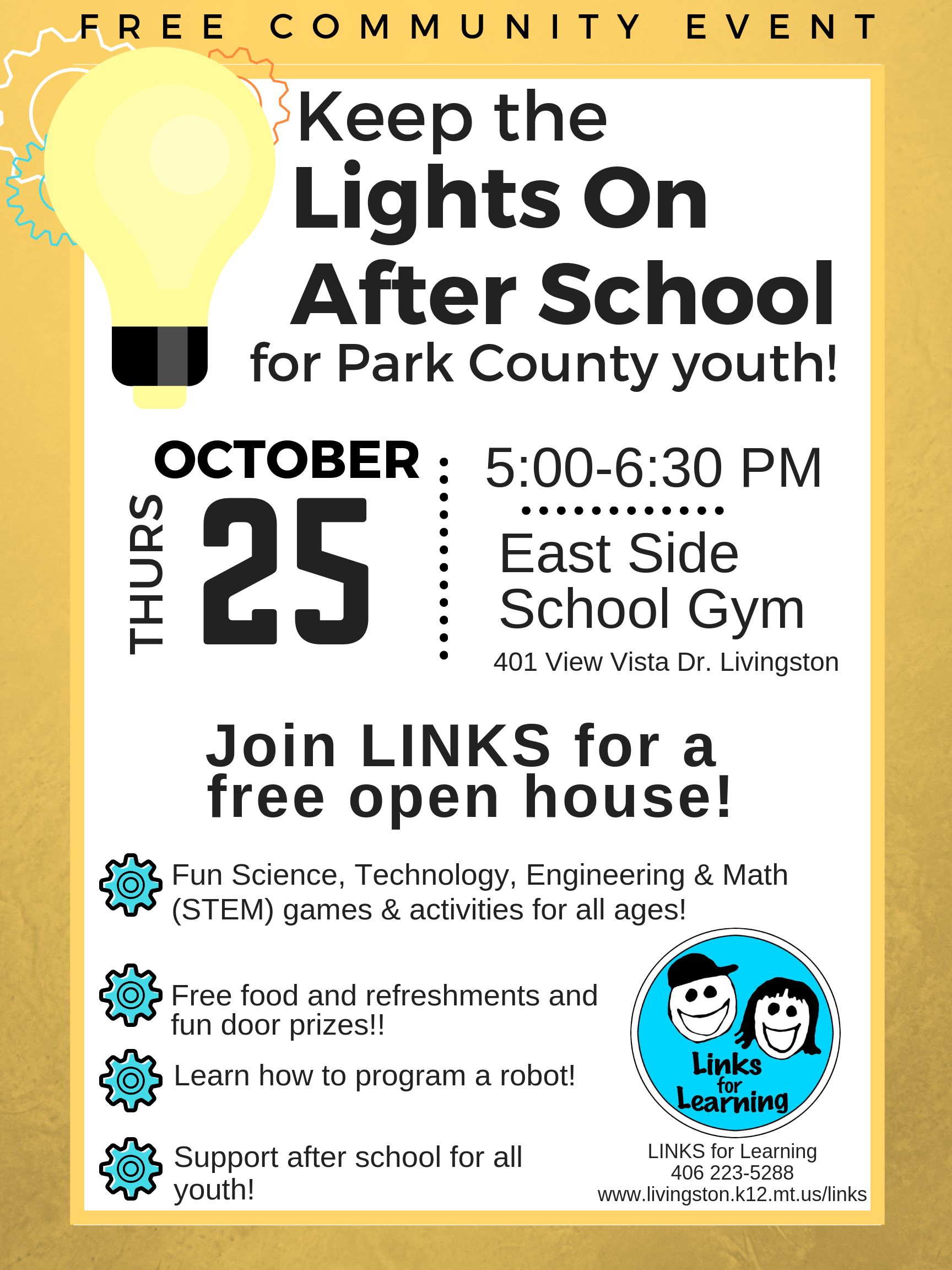 The event will spotlight the range of programming available at LINKS for Learning, including its unique Science, Technology, Engineering and Math enrichment activities. Lights On Afterschool is a nationally held event which celebrates the important role that afterschool programs play in their communities and the lives of the students and working families they serve. All children, families and community members are invited to attend this free event.
•When: Thursday, October 25th, 5:00-6:30pm
•Where: East Side School Gym, 401 View Vista Drive
•What: Free STEM hands on activities, free dinner, Learn how to program a Lego Robot station, Fly Tying Outdoor Science station and support afterschool for all youth!