Park County Nonprofit Network - Nonprofit Marketing on a Budget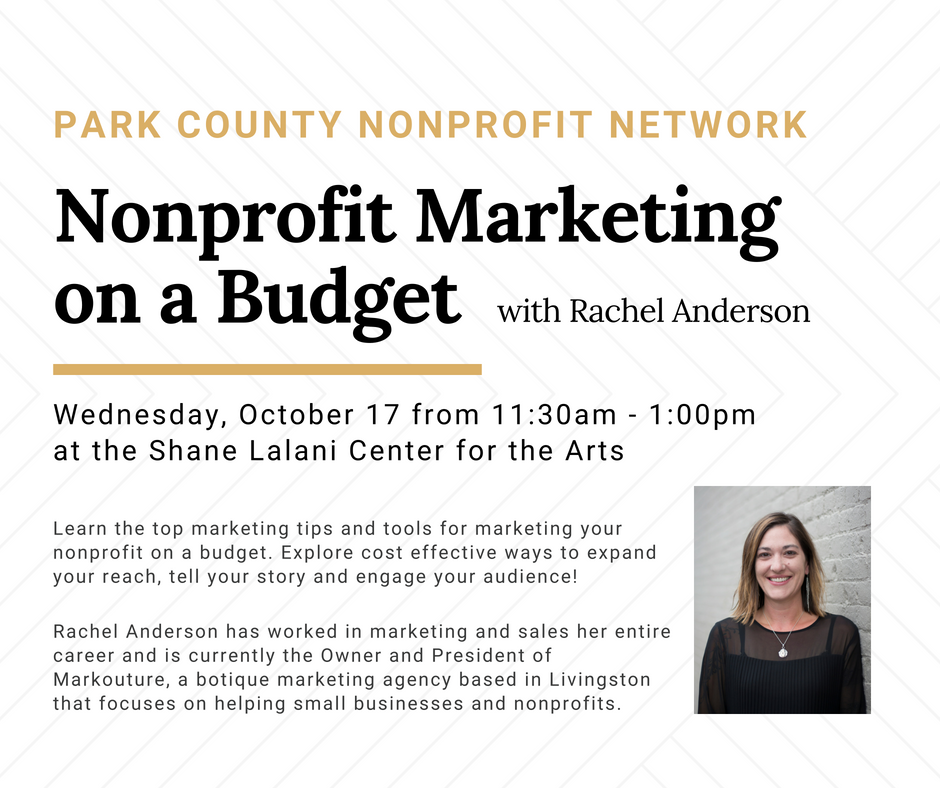 About the Presenter
Rachel grew up in Minnesota, but has a long rooted history in Montana. Her parents grew up in rural Eastern Montana and she has lots of extended family scattered throughout the state. She attended Montana State University and earned a B.S. in Psychology.
Rachel has worked in marketing and sales her entire career and is currently the Owner and President of Markouture, a boutique marketing agency based in Livingston that focuses on helping small businesses and non-profits.
She is the co-founder and organizer of Tap into Montana Craft Beer Week and Brew Fest and the co-founder and co-chair of Montana Matriarch, a community organization focused on manifesting women's civic engagement.
Rachel resides in Livingston with her husband Brian, their two boys Liam and Gage and their dog Lewis. They love spending time camping and playing outdoors, seeing live music and exploring Montana and beyond.
This event is free and open to the public! All we ask is that you give us a heads up you are planning to attend by registering.