Nonprofit Network: Grant Writing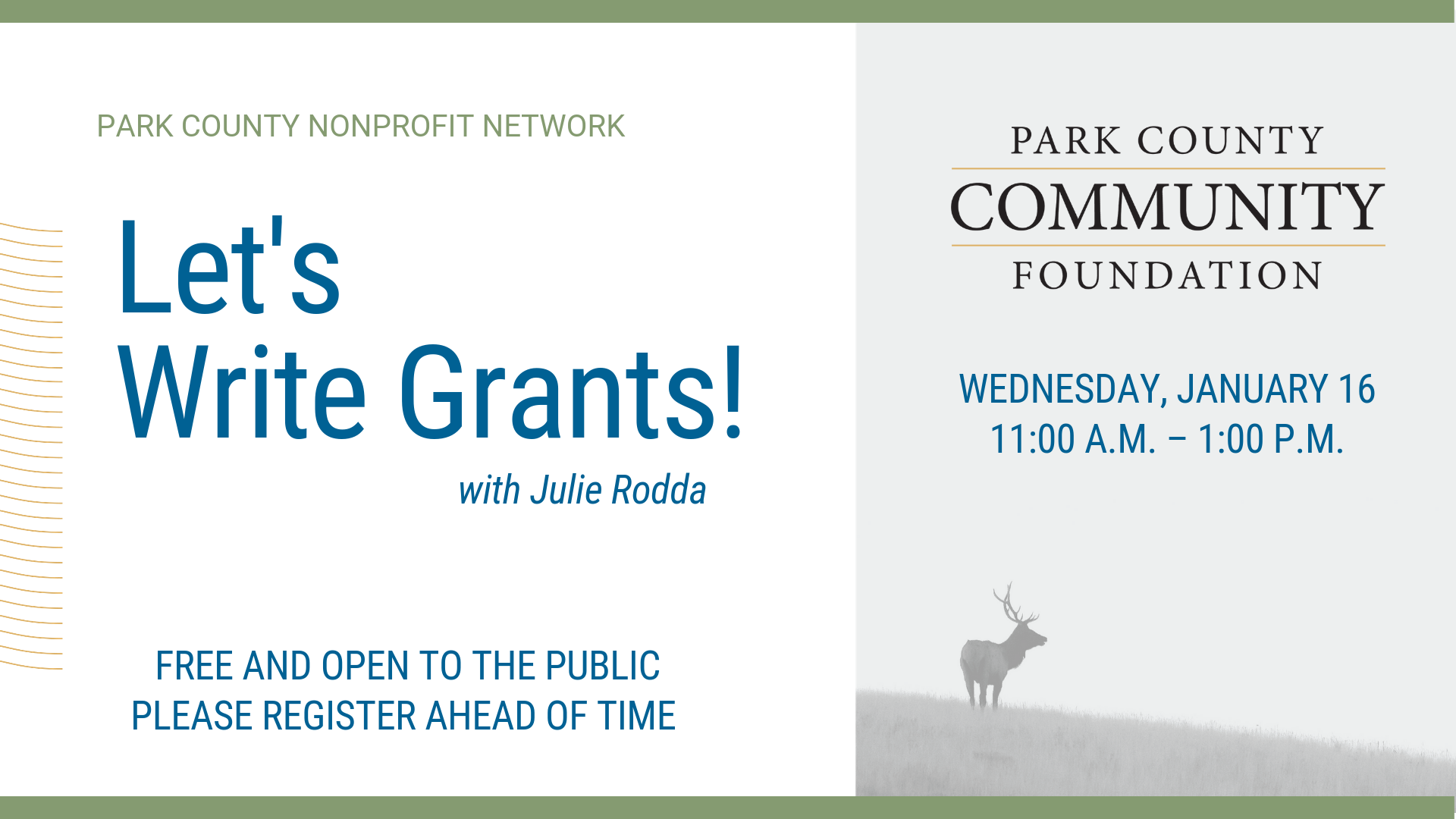 This Grant Writing workshop with Julie Rodda will kick-off the Park County Community Foundation's 2019 grant cycle! Whether you're new to grant writing or an experienced grant writer, please join us to brush up on your skills!
At this workshop you can expect to learn about:
• Converting ideas into fundable projects
• Navigating grant opportunities and identifying which are worth your time
• Identifying the key elements of a successful proposal
• Working through the general outline of the Community Foundation grant application
The Park County Community Foundation grant cycle will open January 16 and close on March 6. This is a great opportunity to brush up on your grant writing skills!
This workshop is free and open to the public. Please register ahead of time (click the blue box in the upper right hand corner to register)
Bring your lunch, we will have some goodies to celebrate the new year and kick off the 2019 grant cycle!