Park County Nonprofit Network - Situational Leadership: Keeping the Motivational and Developmental Wheels On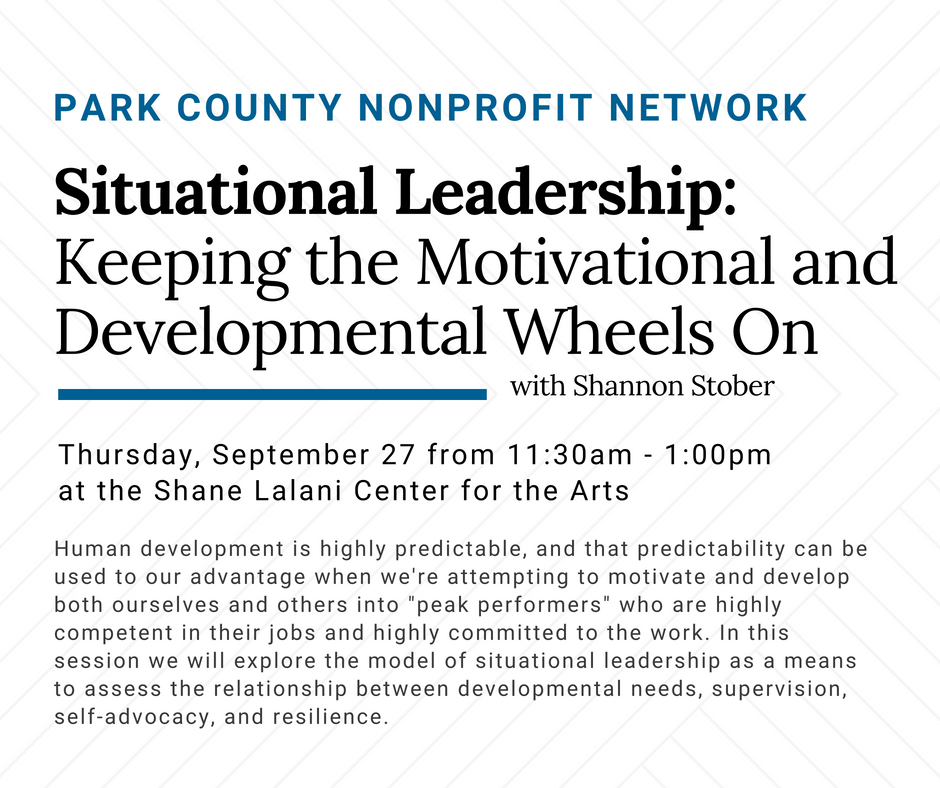 About the Presenter
Shannon Stober, Principal and Owner of Verve Exchange, is an accomplished community service entrepreneur and facilitator who regularly trains an consults on the topic of volunteer management. She is passionate about people and service, and strives to empower others with the skills needed to create positive change through leadership. Prior to launching Verve Exchange Shannon held staff positions with a variety of National Service organizations including the Montana Campus Compact, the Montana Conservation Corps, and the Governor's Office of Community Service.
This event is free and open to the public! All we ask is that you give us a heads up you are planning to attend by registering.