Nonprofit Network: Making the Ask: Be Successful When You Ask for Money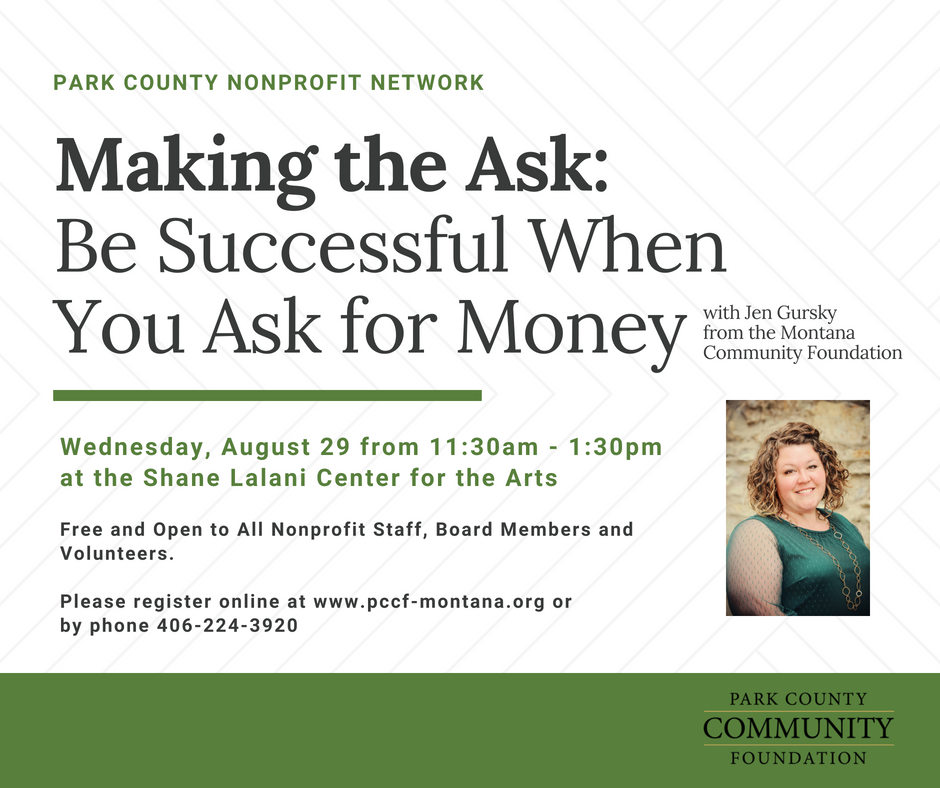 Making the Ask: Be Successful When You Ask for Money
Having a solid individual donor strategy is crucial to sustaining your organization. Learn how to confidently engage in conversations about how to financially partner in the important work you do! In this workshop you will learn why your donors are motivated to give and how to tap into that motivation. Join us to learn and practice your newly honed asking skills!
About the Presenter
As the Program Officer for Local Community Foundations, Gursky is the key liaison with local community foundations in Montana. She provides them with technical expertise while identifying and connecting in-state and out-of-state funders with local community initiatives. Gursky also provides training for nonprofit board members and staff, leads. Jenifer has 10 years' experience in grassroots fundraising. She's raised money for political campaigns, faith-based projects, community initiatives, and community nonprofits. Before joining MCF, Jenifer was asking people to join a vision of a hunger-free community as the Development Director for Helena Food Share. Jenifer holds a B.A. in Political Science from the University of Montana and found her love in her minor, International Development.
This event is free and open to the public. To register please click the blue box in the upper right hand corner of this page!