ASPEN's Lunch & Learn #1: Understanding Victim Blaming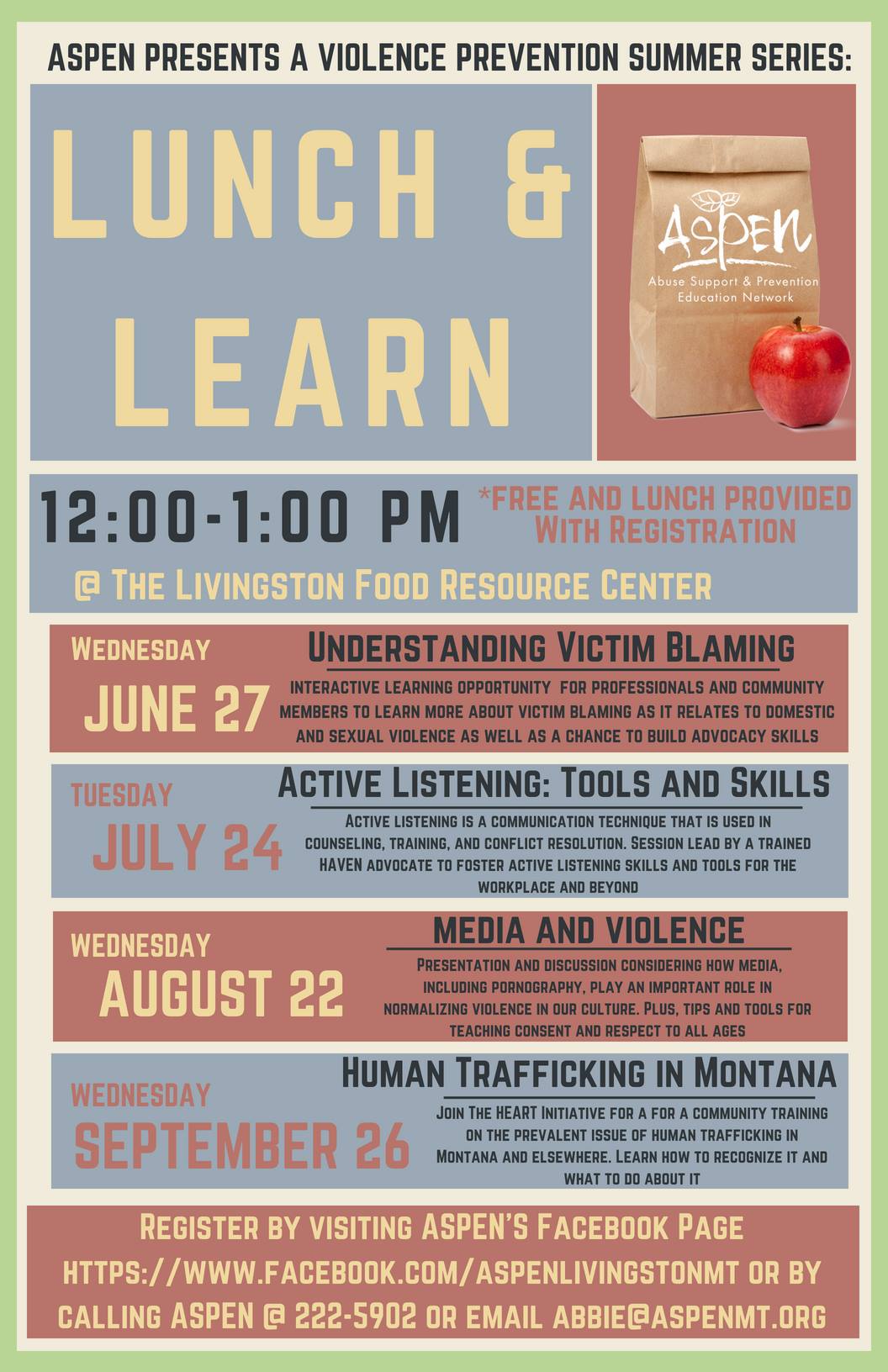 Join ASPEN's trained staff for a FREE and interactive afternoon that will address victim blaming as it relates to domestic and sexual violence. We will also discuss how victim blaming is interwoven into understanding barriers for those working to leave abusive situations/relationships, how to be better advocates, and language and skills to support survivors both professionally and personally.
This presentation will include an activity, so be ready to move around!
A delicious and FREE lunch will be provided to all who register!