The Volunteer Management Lifecycle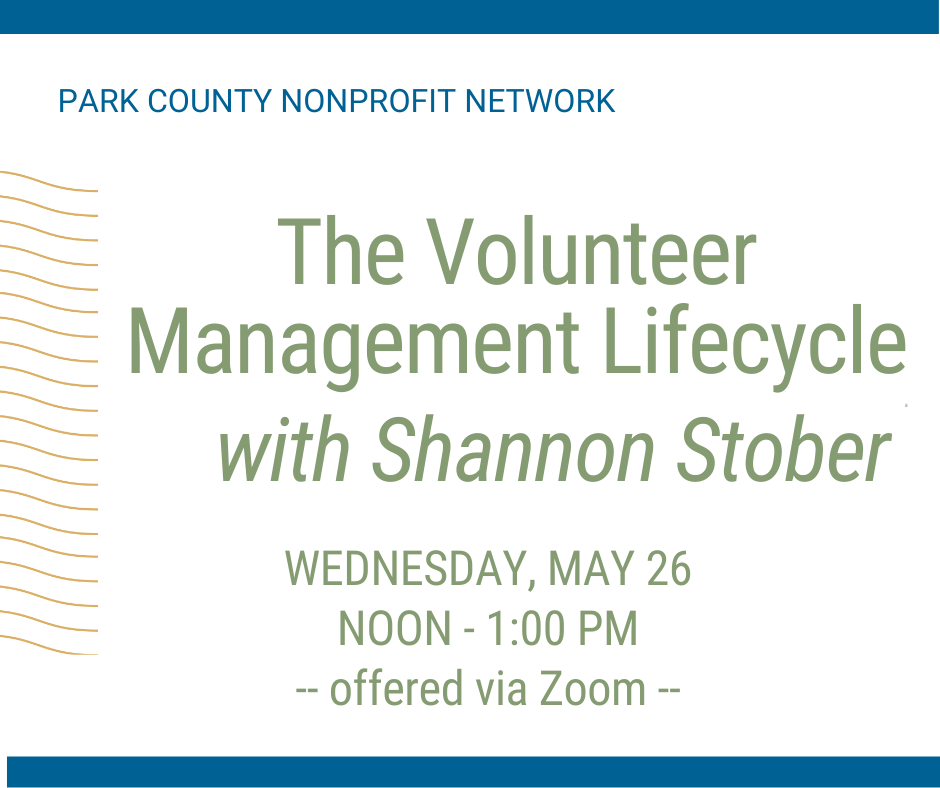 Working with volunteers has the potential to be one of your organization's most rewarding interactions with the community while also representing one of the most taxing activities on one's work plan. Volunteer management is both an art and a science, representing the intersection of relationships and systems, and this juncture understandably tests even the most seasoned employee. The novice manager appears overwhelmed and crisis-driven, the veteran manager seems disconnected while going through the motions and checking the box. Addressing these conditions is dependent upon understanding the Volunteer Management Lifecycle, and recognizing the need to re-calibrate experiences, refresh motivation, and realign practices regularly. During this session, we will review the lifecycle, the relationships between steps, and ways we can use the tool to bolster our work.
ABOUT THE PRESENTER:
Shannon Stober, Verve Exchange Founder, is one of Montana's premier facilitators and trainers. Each year she engages hundreds of individuals from a variety of sectors through high-powered workshops, retreats, speaking engagements, and coaching activities. Shannon is also a skilled strategist and consultant, with an extensive background in community building and the development of program theory. Shannon completed two terms of service as an AmeriCorps *VISTA and went on to serve as the Statewide Training Officer for the Governor's Office of Community Service, Program Manager for Montana Campus Compact, and Director of Programs with the Montana Conservation Corps. In addition to running Verve Exchange, she currently serves as the Senior Director of Programs with Eagle Mount Bozeman and the Volunteer Coordinator for the Red Ants Pants Music Festival. She is known for her positive energy, strength of character, and humor.